Solving big problems starts with small organisms
We are seeking talented and motivated professionals to join us at the forefront of microbiome biology. If you are excited about advancing microbiome research and thrive in a supportive start up environment, Isolation Bio may be the place for you.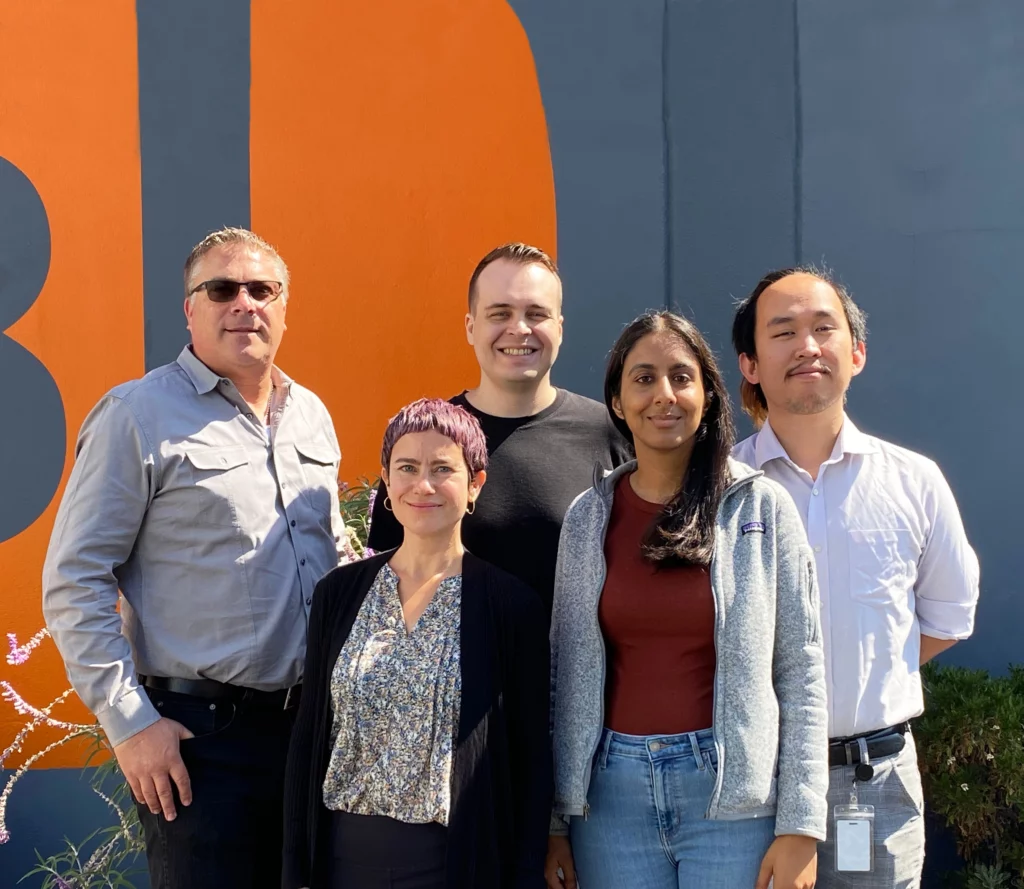 We're a mission driven team transforming microbial discovery with a combination of innovative technology and next-level service. We execute with passion and urgency knowing the tangible impacts our microbiome work has on human, animal, plant and environmental health.
We embrace new ideas and creative solutions
We believe every employee contributes directly to Isolation Bio's growth and success
We empower our team to do what's right for our company and customers
Become a part of the microbiome revolution today
We don't have any job openings available at this time. Please check back at a future date.
Senior Field Applications Scientist
Job Description
Isolation Bio is an innovative, technology driven company focused on transforming microbial discovery to accelerate research and product development in human health, animal health, agriculture and environmental health. We do this with an array-based platform that can perform massively parallel and scalable cultivation of bacteria from complex microbiome samples with an easy-to-use automated workflow.
Our platform will greatly increase scientists' ability to study microbes – the single most diverse and impactful group of organisms on the planet. Microbiome research labs will be able to do faster, automated and more cost-effective cultivation, isolation, and screening of microbes.
Study of the microbiome is opening an entirely new understanding of the role bacteria play in our health, environment, and the products we use in everyday life. If you are passionate about solving big problems with creative solutions and enjoy working with a fast moving and dedicated team, Isolation Bio may be the place for you.
We are currently seeking a Senior (Sr.) Field Applications Scientist (FAS) to provide customer application and technical support for this innovative new technology. The Sr. FAS is a key member of the team, working with scientists in academic, industrial, and government microbiome labs. The role will partner with sales on demos and presentations, train and support customers, process samples as part of customer evaluations, and develop applications for the Prospector® technology. In addition to working directly with customers, the Sr. FAS will be a key source of feedback to the R&D team and will be expected to periodically work side by side with R&D to evaluate and implement learnings from the field. The position will work closely with marketing to develop application notes, case studies, training and customer facing documentation as required. The ideal candidate will have a unique combination of customer-oriented support experience, strong presentation, writing, and interpersonal skills, and relevant laboratory-based skills.
Responsibilities
Provide technical support to customers, sales, and distributors (via phone, email, customer site visits).
Build and nurture effective relationships with new and existing customers, gain a strong understanding of their projects and research, and monitor customer feedback on product usage and maintenance.
Leverage strong structured problem-solving skills and scientific background to identify and resolve customer issues in conjunction with the R & D team.
Perform installation and calibration of instruments at the customer's site and train customers on workflow, product usage and maintenance. Installation may require the ability to lift up to 50 lbs.
Provide voice of customer to internal teams on new applications and product ideas, product performance and implementation, and identify and address training and documentation gaps.
Support R&D in the development of new applications.
Author, edit, and/or review technical documentation (e.g., papers/posters) related to specific products or company capabilities.
Attend, present and support the marketing team at tradeshows.
Experience/Education
BS in Microbiology, Biology, or related Life Sciences discipline. MS or PhD is desirable.
Minimum of 3 years of experience working in a life sciences tools /biotech company or in an academic setting.
Effective collaborator who can partner with diverse technical and commercial teams such as R&D, sales, marketing and operations to deliver results.
Experience with microbiology techniques and familiarity with sequencing workflows for Sanger sequencing and Next-Generation Sequencing from sample extraction and library preparation to sequencing and primary analysis.
Strong understanding of the microbiome space is desirable.
Aptitude for understanding, communicating, and training on scientific concepts, applications, and methods.
Highly motivated with strong problem-solving skills and ability to multitask and adjust quickly.
Excellent communication and interpersonal skills.
Customer focused with strong networking skills.
Travel expectations up to 50% with overnight travel as needed to achieve business objectives.
Demonstrated ability to externally represent the company and technology in an energetic, professional and highly positive manner.
Proficient in Word, Excel, PowerPoint, Google Apps.
Isolation Bio is an equal opportunity employer and strictly prohibits unlawful discrimination based upon an individual's race, color, religion, gender, sexual orientation, gender identity/expression, national origin/ancestry, age, mental/physical disability, medical condition, marital status, veteran status, or any other characteristic protected by law.
Isolation bio offers a competitive compensation and benefits package that includes Medical, Dental, Vision and 401K.
Don't see a job posting for you but think you're a great fit for Isolation Bio?